Creative Director. NFT Artist. Educator. Edutainer.
Unknown Track
-
Unknown Artist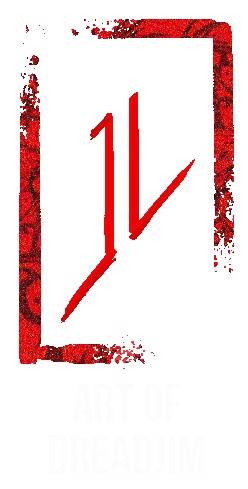 LOCATION AT:
52 Chin Swee Road, #02-29,
2 Havelock Road, #03-08
On Site Classes with equipment, software and materials all provided.
Entertainment Design Program
$1200
(16 lessons, 32 Hours,Every Tuesdays and Thursdays 2-4PM)
​
CONTENT
Digital Sketching 1 (2 classes)
Observational and Constructive Human & Animal Drawing
​
Digital Painting 1 (2 classes)
Fundamentals of Lighting & Photoshop Mastery
​
Art of Design (12 classes)
Foundations in Character Design (4 classes)
CHOOSE 1
Animation and Cartoon Style- Themes combined: Incredibles, Toy Story etc
Focusing on shapes, character silhouettes and sketches.
Designing 3 simple characters from a same world/IP
End with basic Color Schemes and flat
Fantasy/Fantastic Style- Themes combined: Assassin's Creed, Warcraft etc
​
Semi Realism techniques, exaggeration and Rendering
Turn-arounds both Front and Back
Learning how to create visually appealing presentation
Modern/Sci-fi Style - Themes combined: Watchdog, Deux Ex, Sleeping Dogs etc
Learning Hyper-real style techniques and production art
Using textures and Photobashing
Creating one Solid Character Face Portrait
Props Design for any of the chosen styles
Including Weapons, Features, Objects of the characters
Orthographs- Technical front, back and side drawing of any of the chosen styles
​
Creature Design (4 classes)
​
Environment Design (4 classes)
​
Concept Design Crash Course
$600
​​​
(4 lessons, 12 Hours, Every Weds 1-4PM)
​
Character OverLOAD
Layering and Photobashing
Create a Sci-fi, Post-apocalyptic and impressive character design harnessing the power of photobashing, how to layer effectively, how to control filters, and adjustment of curves and other tools to create an impressive warrior suitable for game or film properties as a concept art.
​
Creature MADness
Create a gruesome and monstrous creature, fantastical or out of this world, as we explore the power of digital collaging, adjustments and manipulation to make our very own frankensteins. This class focuses also on painting, as well as using our own sourced or taken photographs to texture the creatures- creating a realistic, or even hyper-real concept a hollywood director would love to see.
​
Environment CRAFTing
Matte Painting and Overpainting
Create an all new concept, even play God as you understand the concept of Matte Painting and decide on your new playground. Painting techniques, Atmospheric perspective, color corona, depth and other visual phenomenon will be discussed and explored as we tackle this project to build our very own realistic environment design.
​
Abstract CONCEPTing
Overlays, Collages and Multiple Layers
Finally, after learning about all these production methods and techniques, blow your mind off with the last assignment as we dissect and reverse engineer all that we have learned- to create an abstract concept to be refined later on into something tangible. Using Overlay and layers, we will assemble a unique piece of art filled with millions of colors and detail, and then learn how to visualise, to 'see' beyond the canvas and craft out a conceptual illustration at the very end. This class will teach and open up the mind as well as allow a breathtaking new perspective of yourself- and what you can achieve.
​
Professional Certificate in Concept Art(4 Months, Weekdays, Day and Night): Please Enquire at Dreadjim@gmail.com
School Holidays Customized Programs for kids and teens: Please Enquire at Dreadjim@gmail.com
All Other Enquiries(Overseas training etc) please feel free to email me at Dreadjim@gmail.com